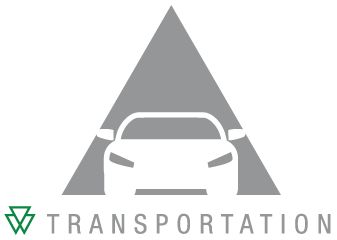 Productivity & Performance
Increased wear resistance in heat-generating applications with tough materials.
Average tool life improved by 10-30%.
Excellent chip flow due to flute design and finish.
New coating enables higher cutting speeds.

Higher feed rates on stainless steels and duplex.
Available for custom solutions, as well as step-drilling.

Real 8 x D drill lengths.

Cylindrical shank h6 for perfect runout.

Double-margin design for critical operations.
Complete portfolio from .1181-.7874" in 3 x D, 5 x D, and 8 x D ratios.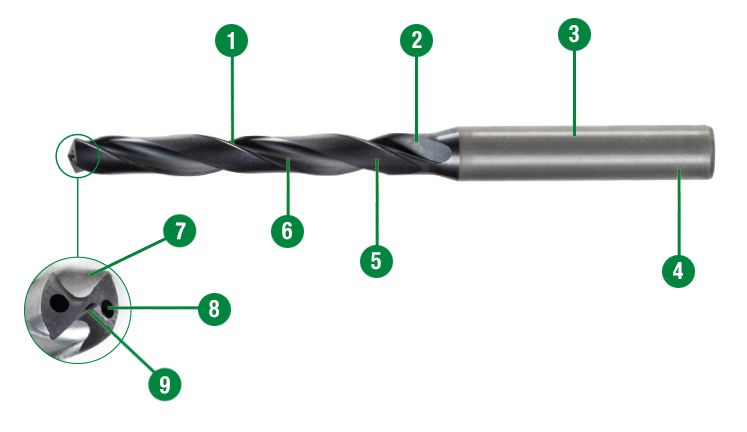 1. 2 margin lands
    Provide stability in the cut and reduce friction

2. Web and envelope taper
    Free chip flow

3. Fine-grained substrate
    Reduces risk of fracture

4. h6 Precision shank
    Round cylindrical
    DIN
    Low runout
    Suitable for Shrink Fit chucks
5. Unique new polished surface
    Reduction of friction in the chip flute and on the lands;
    drastically improved tool life

6. Large chip-flute cross-section, small core diameter
    Drastically improved chip evacuation; capability
    to drill deeper holes in difficult-to-machine materials
7. Straight cutting edge
    Long tool life and less chipping on cutting edge

8. Coolant holes
    Provide optimum coolant flow
9. New gash design
    Easy chip formation and flow
Please select a category to the right in order to see filters.
No filters matching ""