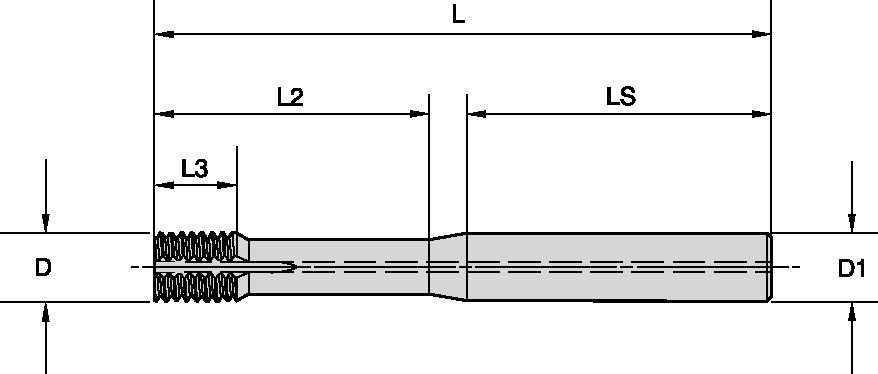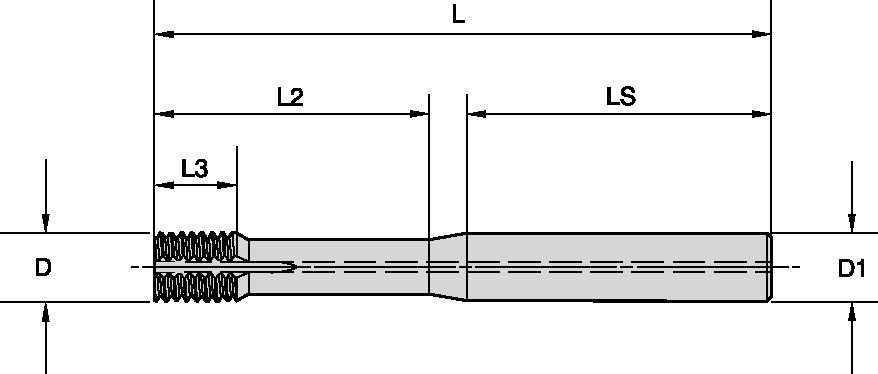 GX49 • Sistema métrico • Cono de entrada de fondo de forma E • Con refrigeración interna M6 y más grande
Machos de roscar de moldeado de metal duro integral Victory™ • Agujeros ciegos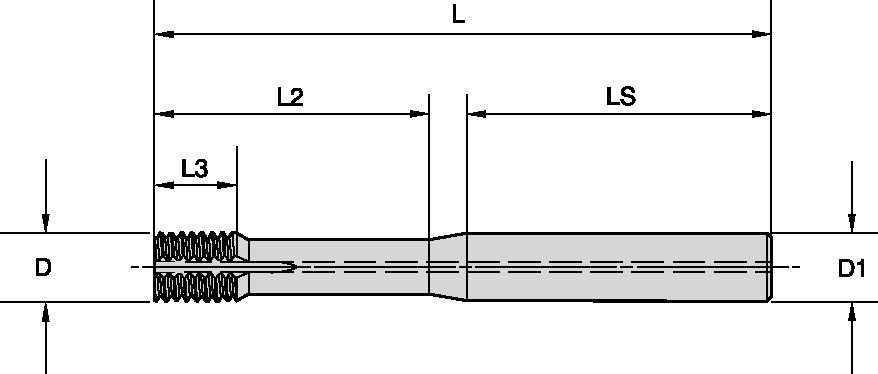 keyFilters
Workpiece Material
N

Non-Ferrous Materials

(

1

)

N2

Low-Silicon Aluminum Alloys and Magnesium Alloys

Si <12.2%

(

1

)

N3

High-Silicon Aluminum Alloys

Si >12.2%

(

1

)
Applications
Tapping Blind Hole

(

1

)

Threading

(

1

)
No filters matching ""
Change the visible columns with any of the parameters listed below. A maximum of 7 columns can be displayed.
Displaying
1-

1
of
1
results
SAP Material Number
ISO Catalog Number
ANSI Catalog Number
Grade
[D1-TDZ] Thread Diameter Size
[L] Overall Length
[L] Overall Length
[L3] Thread Length
[L3] Thread Length
[L2] Useable Length
[L2] Useable Length
[D] Adapter / Shank / Bore Diameter
[D] Adapter / Shank / Bore Diameter
[Z] Number of Flutes
Thread Tolerance Class ISO
3527627
12907
12907
WN14PG
M5 X 0,8
60.0000
2.362
7.0000
.2756
20.0000
.7874
6.0
.2362
4
6HX-I

List price:

$156.91

/each.
Replacement
This item is no longer available
Replacement Product
Please contact customer service for assistance
Grades
GN1515

Coated carbide, PVD two-layer coating over fine-grain carbide. Coating consists of low-friction CrC/C over
wear-resistant TiN. CrC/C resists galling of non-ferrous materials to the tap. Provides superior performance
for tapping cast aluminum and other non-ferrous materials.

WN14PG

Recubrimiento de dos capas de PVD sobre metal duro de grano fino. El recubrimiento consiste en CrC/C de baja fricción sobre TiN resistente al desgaste. CrC/C resiste la fricción de los materiales no ferrosos al macho de roscar. Proporciona un excelente rendimiento para el roscado de aluminio fundido y otros materiales no ferrosos.