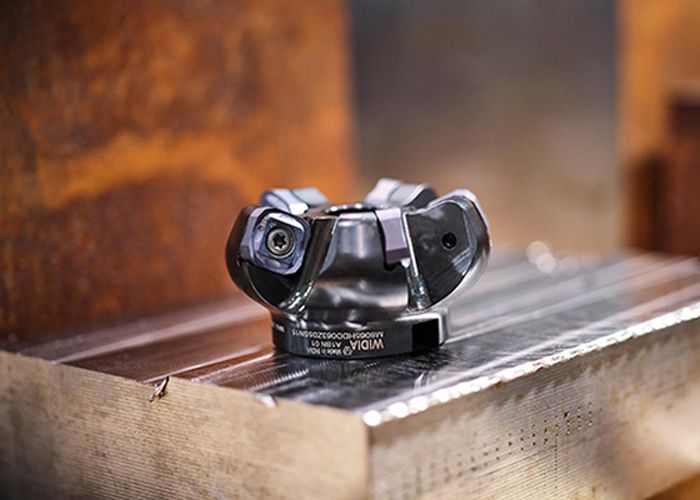 WIDIA Introduces M8065HD Indexable Milling Platform for Heavy Roughing
New platform offers reduced set up times and inventory costs by utilizing one tool for multiple operations when milling steel and cast iron 
WIDIA™ announced today the release of the M8065HD indexable milling platform for heavy-duty milling operations in steel and cast iron materials. Designed with eight cutting edges and extra wide chip gashes, the M8065HD is capable of achieving deep depths of cuts while producing high metal removal rates during face milling applications.
"Face milling is one of the most common machining operations, so we designed a versatile and cost-effective solution that delivers substantial improvements in metal removal rates in steel and cast iron for our customers," said Christine Schneider, WIDIA Senior Global Portfolio Manager. "The M8065HD represents a turnkey solution for general engineering, energy and automotive customers who want to reduce their face milling tooling inventory and increase their machining outputs." 
Engineered with a 65-degree approach angle with a 6.35 mm thick insert, the M8065HD has one universal insert geometry in three versatile grades: WP35CM, WK15CM and WU20PM. The WP35CM grade targets all types of steels, while the WK15CM grade is designed for cast iron materials and performs best in dry applications but can also be used in wet conditions. The universal WU20PM grade can be used for the machining of steel, stainless steel and high-temperature alloys in both dry and wet applications.
All inserts are designed with a 2.37 mm wiper facet to provide superior reliability and surface finish. These key design features coupled with eight cutting edge inserts enable customers to reduce overall machine set up times and inventory costs by utilizing one tool for multiple operations.
M8065HD indexable milling cutters are available in nine metric diameter ranges between 50 mm and 315 mm and one insert geometry. Orders for the M8065HD bodies and inserts as well as other WIDIA metal cutting tooling can be placed through WIDIA authorized distribution partners.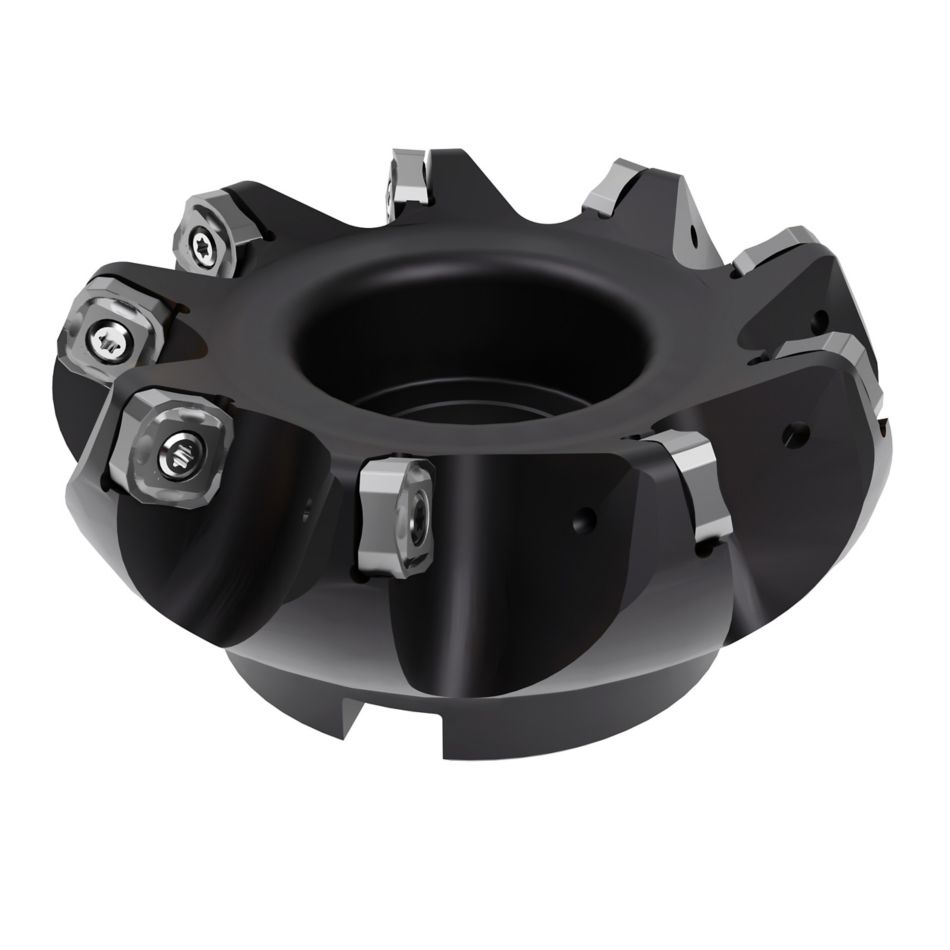 The M8065HD indexable mill delivers reliable metal removal rates in heavy duty face milling operations.