Flexible and Versatile
Top Cut 4 indexable drills are equipped with centering capabilities and inboard and outboard inserts delivering outstanding flexibility and versatility in multiple materials. This indexable drill portfolio encompasses dual four-edged front inserts, instead of a traditional drill point geometry, enabling it to perform in a variety of applications on multiple materials. This drill is capable of supporting a variety of applications including through and cross-hole, inclined entry and exit, 45-degree corner, half cylindrical, concave, blind, and chain drilling.
Four Chip Breakers in Four Grades
V34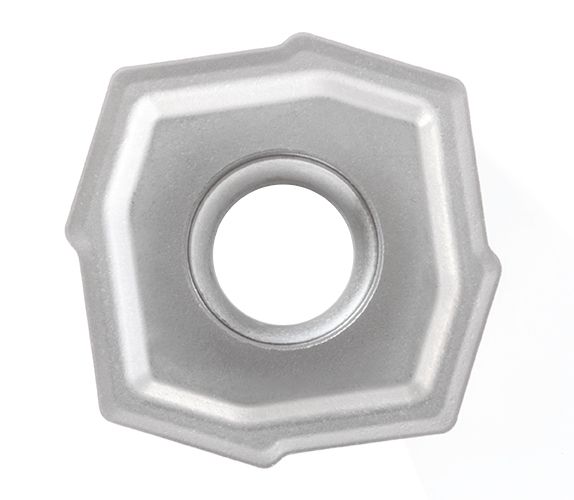 First choice for machining steel, cast iron and short chipping materials. Suitable for severe cutting conditions.
V36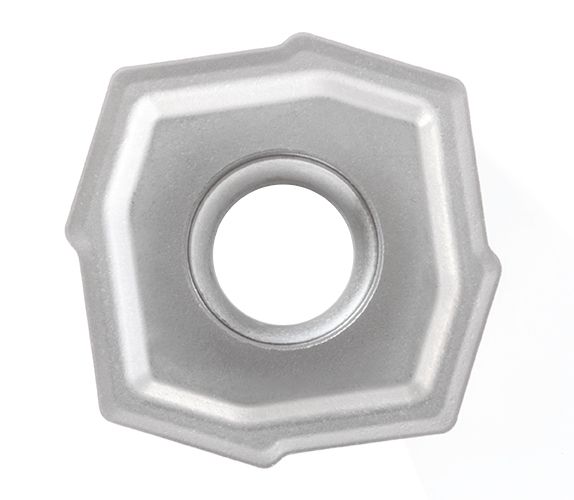 This insert is suitable for situations with low power consumption. First choice for universal use.
V38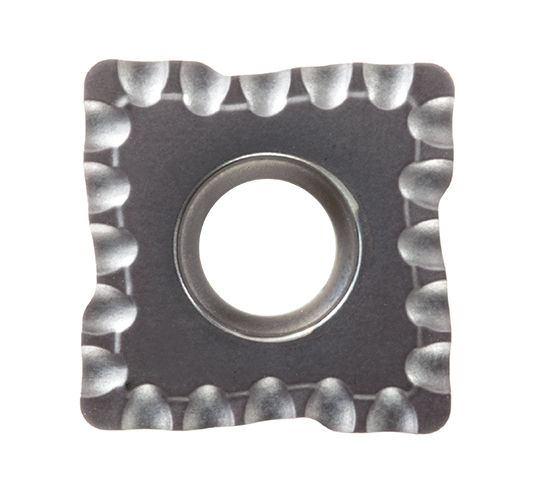 First choice for long chipping materials in titanium and stainless steel.
DU
First choice for low-powered applications, machining of steel, cast iron and stainless steel.

Features and Benefits:
Standard diameter range covering 12-68mm
4 real cutting edges per insert
4 grades to achieve higher tool life at accelerated speeds: WU25CH, WU40PH, WPK10CH, WN10PH
X-offset design to adjust diameter size on turning machines and optimize tolerances on machining centers

Coolant channels exit right behind the cutting edge
Differentiated insert shapes to avoid grade mixing between central and periphery inserts
Optimized flutes to contain chips during machining 
Flanged shank to increase the overall drill stability in deep-drilling applications
Key Filters
Workpiece Material
P0

Low-Carbon Steels, Long Chipping

C < .25%; <125 HB; <530 N/mm^2 UTS

(

556

)

P1

Low-Carbon Steels, Short Chipping

C < .25%; <125 HB; <530 N/mm^2 UTS

(

556

)

P2

Medium and High Carbon Steels

C < .25%; <220 HB; <25 HRC; >530 N/mm^2 UTS

(

540

)

P3

Alloy Steels & Tool Steels

C > .25%; <330 HB; <35 HRC; 600-850 N/mm^2 UTS

(

540

)

P4

Alloy Steels & Tool Steels

C > .25%; 350-420 HB; 35-43 HRC; 850-1400 N/mm^2 UTS

(

540

)

P5

Ferritic, Martensitic, and PH Stainless Steels

<330 HB; <35 HRC; 600-900 N/mm^2 UTS

(

532

)

P6

High Strength Ferritic, Martensitic, and PH Stainless Steels

350-450 HB; 35-43 HRC; 900-2400 N/mm^2 UTS

(

532

)

M1

Austenitic Stainless Steel

130-200 HB; <600 N/mm^2 UTS

(

556

)

M2

High Strength Austenitic Stainless and Cast Stainless Steels

150-230 HB; <25 HRC; >600 N/mm^2 UTS

(

532

)

M3

Duplex Stainless Steel

135-275 HB; <30 HRC; 500-1200 N/mm^2 UTS

(

532

)

K1

Gray Cast Iron

120-290 HB; <32 HRC; 125-500 N/mm^2 UTS

(

540

)

K2

Low and Medium Strength CGI and Ductile Irons

130-260 HB; <28 HRC; <600 N/mm^2 UTS

(

540

)

K3

High Strength Ductile and Austempered Ductile Iron

180-350 HB; <43 HRC; >600 N/mm^2 UTS

(

540

)

N

Non-Ferrous Materials

(

508

)

N2

Low-Silicon Aluminum Alloys and Magnesium Alloys

Si <12.2%

(

508

)

N3

High-Silicon Aluminum Alloys

Si >12.2%

(

508

)

S1

Iron-Based, Heat-Resistant Alloys

160-260 HB; 25-48 HRC; 500-1200 N/mm^2 UTS

(

264

)

S2

Cobalt-Based, Heat-Resistant Alloys

250-450 HB; 25-48 HRC; 1000-1450 N/mm^2 UTS

(

264

)

S3

Nickel-Based, Heat Resistant Alloys

160-450 HB; <48 HRC; 600-1700 N/mm^2 UTS

(

516

)

S4

Titanium and Titanium Alloys

300-400 HB; 33-43 HRC; 900-1600 N/mm^2 UTS

(

516

)
Applications
Convex Drilling

(

190

)

Corner Style SquareEnd Drilling

(

260

)

Drilling

(

492

)

Inclined Entry Drilling

(

190

)

Inclined Exit Drilling

(

190

)

Stacked Plates Drilling

(

54

)

X-Offset Drilling

(

368

)
Cutting Diameter
Cutting Diameter Min
to
Cutting Diameter Max
Cutting Diameter
Cutting Diameter Min
to
Cutting Diameter Max
Maximum Hole Depth [L4]