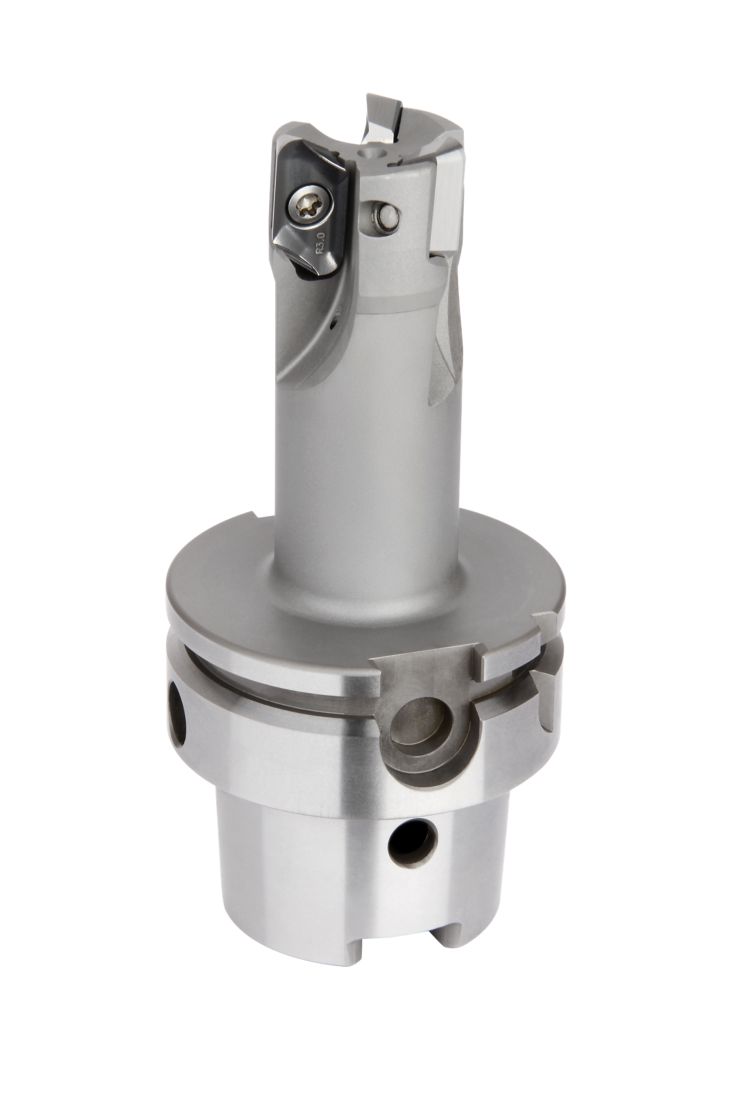 High Speed Cutting of Thin-Walled Aluminum Alloys
 The VHSC high-speed cutter is designed to perform true high-speed profiling and pocket milling operations on thin-walled aluminum alloy components using heavy feeds and high ramping angles.
The VHSC high-speed cutter's proprietary pocket design allows multiple insert radii (R0.4-R6.0) for one body definition while also maintaining axial positioning, regardless of the size of the insert corner nose radius. This feature saves time for CNC programmers and operators by removing the step to rebalance and modify the body during the insert change process.

Features & Benefits
Flute engineered for maximum chip evacuation
Cylindrical shank designed and balanced to G6.3 at 30,000 RPM
Internal coolant enables chip evacuation
Inserts with different radii are held without losing and gauge height of the cutter length