Welcome
Please confirm your preferences
Update Preferences
Back to Solution
Editing Solution
Adding Solution
Solution Name:

{{SolutionName}}
/
/
Aerospace Engine Components
Engine Components

WIDIA™ offers machining strategies and innovative tooling technology speficially engineered for the aerospace industry to increase productivity and reduce cost.
Don't take our word for it: Each component includes a real-life machining example. View the Process to see the tools, parameters and benefits acheived!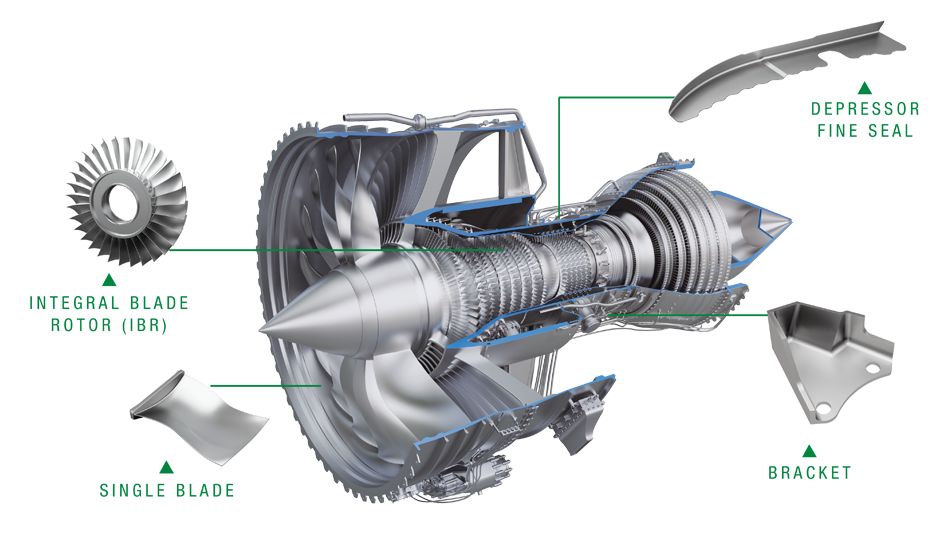 Integral Blade Rotor (IBR)
Titanium Airfoil Milling
The WIDIA-Hanita™ end mills IBR machining tools are designed to match a multi-level machining process for the airfoils, followed by the fillet feature, which works for roughing and finishing operations.
This process reduces cycle times by at least 20 hours resulting in 25% tool cost!
View Process
Special Ball Nose End Mills
Fillet Radius Semi-Finish & Finish — 3 & 4 Flutes
View Products
Titanium Forged Blade Machining
Take your oversized forged blade to the final finished product.
Roughing and finishing applications are engineered to reduce milling and polish cycle time and produce exceptional surface quality.
View Process
5V0T (Inch) / 57N8 (Metric) Series
Finish Root Machining — Standard End Mill
View Products
Inconel® Metal Sheet Trimming
Increased tool life and reduced cost - WIDIA-Hanita™ end mills produce consistent performance each and every run allowing the production of more parts per tool and less downtime. 
View Process
Inconel® Advanced Milling
From inital part to finished product, WIDIA-Hanita™ has the right tool for your application. Cut hours off your cycle time and reduce costs by 60%.
View Process
Interested in learning more about Aerospace Component Solutions? 
Talk to the WIDIA Aerospace experts to discuss our proven strategies. 
Contact Us