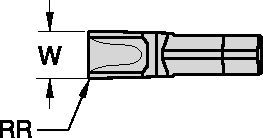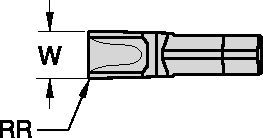 ProGroove™ PGMN Inserts
Grooving and Cut-Off Inserts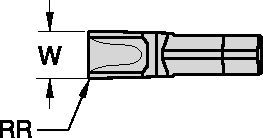 There are no results for this query, please update the query and try again.
Replacement
This item is not available
Replacement Product
This item may be available through a distributor
Grades
TN6030

PVD-TiAlN Nanolayer coated carbide. Medium and heavy machining for steels and nodular cast irons. Recommended at medium cutting speeds when good toughness properties are required.

TN7525

Coated carbide grade TN7525 has an MT-CVD-TiN-TiCN-Al203-TiN coating. Engineered for light
and medium machining of all steels and nodular cast irons.